Wanted Kids'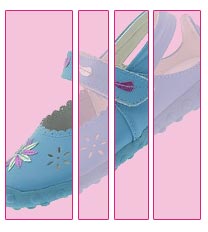 For great styles and trends in footwear for your little girl, the Wanted Kids line has exactly what you are looking for. Not only are their shoes built from the greatest new materials, they come in all of the latest and coolest colors that every little girl is looking for!

The Wanted Kids line is also great for parents because they can be sure that the shoes their kids are wearing are built for comfort and durability. Plus, this line of footwear will not break your bank either. The Wanted Kids footwear line of shoes for young girls is priced just right to fit into your family budget.

Wanted, it's about new trends, new materials and colors. Wanted shoes are fun fashion at fun prices. New styles are constantly in the works. Wear our shoes and enjoy, it's fun to be Wanted.