---

Vision Street Wear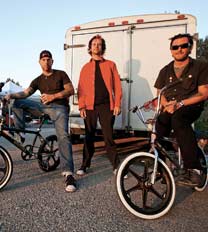 For the skateboarder who has zero tolerance when out looking for performance footwear, Vision Street Wear is the perfect brand. This line of footwear was built with the skateboarder in mind, by none other than skateboarders themselves. These shoes are not only comfortable, but they look and perform well too.

Formed back in 1986 and growing more popular than ever, Vision Street Wear carries shoes for both men and women. The shoes in this line are great even if you are not a skater, but you love great looking comfortable footwear.

The year was 1986 when Vision Footwear was born. Created by skateboarders, for skateboarders, Vision skate shoes provided the protection riders desperately needed. These shoes are still popular among skaters today, proving to be timeless shoes that span across generations.



View All of Vision Street Wear Here