---


To Boot New York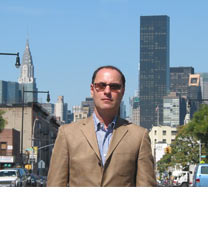 It is a lucky man who dresses his feet in a pair of shoes from the To Boot New York footwear line. These shoes scream out class, sophistication, power and elegance. To Boot New York maintains a sexy, versatile style with their complete line of footwear and accessories for men.

To Boot New York carries great dress shoes for men if you are to be attending that important black tie affair. Classic styling and grace are what you find with the Germaine dress shoe, which is handmade with French calfskin. Wowing everyone has never been so easy when wearing a pair of To Boot New York shoes.

Adam Derrick designs To Boot New York footwear and accessories that are the ultimate in quality and style. Each season he presents the To Boot New York collection, full of exciting new styles that are modern, versatile, sporty and sexy, as well as powerful and elegant styles for business wear.



View All of To Boot New York Here