Salomon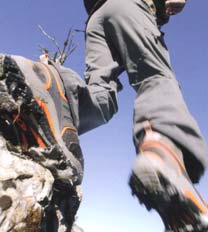 If you are in the market for a high quality shoe to take you to the top, then look no further than Salomon footwear. These shoes are lightweight and great to be used to running, light hiking, and even casual wear. Configured of some of the best materials around, Salomon is at the top of their game.

Salomon has shoes to suit men, women and even children too. If adventure running is your thing, they offer many shoes for your comfort and pleasure. Most offer the custom Salomon Quickfit lacing system. No matter what sport of past time you enjoy, Salomon can help you do it with comfort and ease.

Salomon footwear is designed to leave you light, allowing freer movement to go faster and farther. From casual and light hiking, to trekking, running and amphibious sports, Salomon strikes the perfect balance between weight and durability, while providing maximum pleasure for all styles of outdoor activity. Lightweight and protective, these styles are designed to address the performance needs of the adventure sportsman.