Report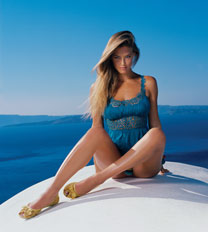 If you want to look sexy on your way to your skiing getaway, be sure you are wearing the Vail laced high-heel boot by Report. Crafted with thick faux fur, this boot can keep you toasty on the chilliest winter days. Report has all the latest styles no matter what you are looking for.

Cute styles like the Report Snuggles, Scarf, Lift and Northwest are like no other on the market today. Walking through town in these you will surely be asked where you bought them! Looking good has never been so much fun. Report footwear are the coolest shoes, hands down.

REPORT designers interpret global street trends focusing on functionality and keen detailing. Inspiration is derived from art and architecture, music and sports. Seattle's dynamic street culture influences the creation of cool, retro casuals with clever, modern allure.

Each season, REPORT introduces new materials and fresh silhouettes in collections that emphasize versatility and style. Every design fuses cutting-edge fashion with affordability, comfort and quality.