Quiksilver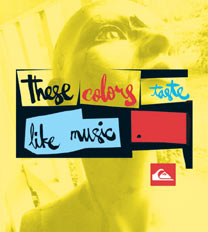 When it comes to trendy styles and unmatched comfort, Quiksilver footwear is one of the leading brands available today. Quiksilver has everything to offer for both men and women in all the hottest designs and colors, from boots to sandals. There is surely a style that fits your needs or wardrobe at a fantastic price.

If you are looking for a stylish pair of sandals, look for the Quiksilver Honkey Tropical toe post sandal in pink. Another hot trend is the Furry Fish moon boot, which is decked out with faux fur for the ladies. And when you are in the market for a skate trainer, look no further than the Quiksilver Guard menís skate trainer.

Part of the world-renowned fashion apparel company, Quiksilver, these styles embody everything associated with modern surfer fashion. Quiksilver has deep roots in the history of the demanding outdoor sports lifestyle. Now a truly global brand, Quiksilver remains a pioneering force in the most original of all sports: surfing. Along with the rest of their products, which range from eyewear, watches, and wetsuits, these styles deliver the unique, recognizable look of Quiksilver fashion.