---

Pro-Keds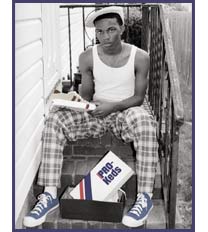 Established in 1949 by Keds as a footwear line aimed at basketball players, Pro-Keds have skyrocketed into becoming one of the biggest names in both basketball history and many other professional sports. With many old school and newer styles to choose from, Pro-Keds offers great footwear for men, women, and kids

With Pro-Keds you can choose from athletic, limited edition and classic styling lines. A popular style such as the limited edition menís 142nd Camron Patent leather sneaker is soon to become a classic. Along with the womenís Royal Hi Canvas Rocawear print sneaker, Pro-Keds is truly a brand to be reckoned with in the footwear hall of fame.

PRO-Keds began in 1949 as a brand aimed at sports and athletic performance. Based on quality, durability and a solid reputation, PRO-Keds became one of the leading names in athletic footwear. By the late 70's PRO-Keds grew into a full performance line for athletes, making it one of the oldest footwear brands in the world. Many styles attained cult status in the neighborhoods of New York among the streetwise who adopted PRO-Keds as the first real sneaker with style. PRO-Keds became the shoe of choice with b-boys everywhere and earned its place as a true icon of early hip-hop culture. After an absence of nearly 20 years, PRO-Keds is reissuing some classic styles from its archives, bringing to life once again the heritage and history of this athletic brand.