Phat Farm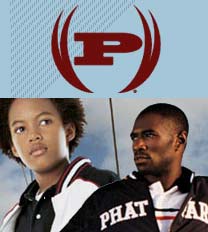 Phat Farm shoes were born over 12 years ago. A look as well as a product born out of the Hip-Hop lifestyle. Russell Simmons the founder of the modern day hip-hop movement had the vision. Now Phat Farm is a symbol of contemporary American culture, a combination of Ivy League, and hip-hop culture. It's commitment to high quality; extraordinary in design has been the key to Phat Farms huge success.

There is a Phat Farm shoe for every occasion, created with style, durability, comfort and commitment to the vision. The Phat Farm's saying, "Classic American flava with a twist", and that is what it is. Uncompromising style and designs, built to last. Take a look at Phat Farm shoes for a unique, stylish, comfortable and great looking.

The Phat Farm label has made its name by designing clothing and shoes that have a Classic American flava with a twist.