---

Killah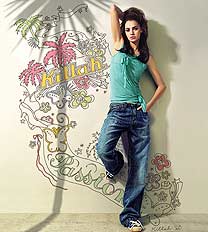 Killah Shoes are a wild style of shoe designed specifically for the young women. Killah Shoes is a division of Sixty USA, and they shoes do possess a certain retro feel. Killah shoes are designed for fun. They have wild colors and unique shapes that catch they eye of each and every onlooker. Whatever outfit you have, there is a Killah shoe to match. The Styles vary all across the board. They range from crazy flashback sneakers to wild and pastel colored sandals. Wear these shoes out to the club or for a stroll on the beach.

Killah also makes some of the newest trends in shoe fashions. They have the newly popular wedge shoe, which of course, is decorated with vibrant colors. Killah also has the ultimate comfort shoe: the ballerina slipper. These shoes are designed for unmatched comfort, with accompanying style. These slippers can be worn to work or in which to putter around the house. They are very versatile for businesswomen or stay at home moms. Although, Killah does not design shoes for men or children, they shine in the women's shoe department. Since women are Killah's specialty, they know women's shoes.

Killah, a division of Sixty USA, is intended for a young, eclectic and extravagant female consumer. This innovative collection is dedicated to young women looking for femininity, fun and color in shoes.